Salt Lake City Drug Rehab Center launches a drug and alcohol rehabilitation program, offering patient care on both a residential and outpatient basis.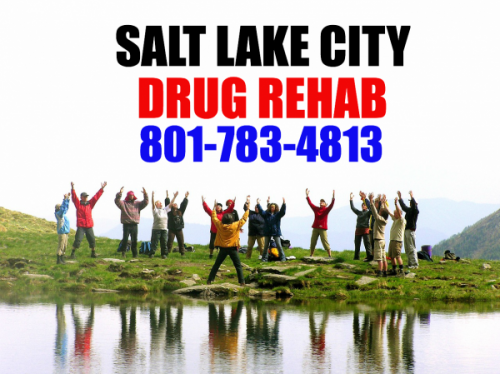 Salt Lake City, United States - March 27, 2020 /NewsNetwork/ —
Salt Lake City Drug Rehab Center has launched a residential and outpatient care program for those suffering from drug and alcohol addiction. The center offers treatment modalities including but not limited to, Alcoholics Anonymous/12 Steps, Cognitive Behaviour Therapy (CBT) and Family Therapy.
More information can be found at https://www.saltlakecitydrugrehab.org
With their new launch the drug rehabilitation center makes clear it is in the best interest of those experiencing drug addiction to receive treatment from a certified medical drug detoxification facility such as a hospital or private drug detoxification center, before starting drug rehabilitation.
They clarify that a residential drug treatment center is not the same as a drug detoxification center, with the latter having the medical expertise to care for addicts as they experience withdrawal symptoms and pain. Once a patient is detoxified, they are ready for residential substance abuse treatment.
The inpatient program offered by Salt Lake City Drug Rehab provides group, family and individual counseling from highly qualified therapists such as psychologists, psychiatrists or counselors with a Master's level degree or higher. These treatment practitioners take the time to sit with patients to examine and understand what is going on with each individual. The center treats psychological disorders such as paranoia, manic depression, bipolar and anxiety symptoms using either private counselors or psychologists. Three different durations of stays are available for inpatients: 30, 60 and 90 days.
The outpatient rehab program offered by Salt Lake City Drug Rehab Center provides general outpatient rehab (GOP) and intensive outpatient rehab (IOP). The GOP includes sessions from one to three times per week where counseling is provided from therapists who specialize in mental disorders as well as substance abuse treatment.
As required by the American Society of Addiction Medicine (ASAM), patients receiving treatment in the IOP must attend treatment at least nine hours per week. Salt Lake City Drug Rehab states the IOP is a chance for patients to explore hidden issues and feelings that may have been trapped for years. To help clients heal, treatment modalities such as Group Therapy, Individual Therapy, Coping Skills, and Psycho-Education are offered.
A patient at Salt Lake City Drug Rehab Center had this to say, "I had no idea that someone could care so much for me! I was able to restore my relationship with my family and actually have my first real adult man-to-man talk with my father. I am starting to see the point in life thanks to Salt Lake City Drug Rehab and their staff!"
For more information, go to the URL above.
Contact Info:
Name: Todd Kenneth
Email: Send Email
Organization: Salt Lake City Drug Rehab
Address: undefined, Salt Lake City, Utah 84121, United States
Phone: +1-801-783-4813
Website: https://www.saltlakecitydrugrehab.org
Source: NewsNetwork
Release ID: 88949976