Global PC resin market size of $20617.83 million by the end of 2023 and the market will witness an increment with moderate compound annual growth rate (CAGR) of 4.74% during the forecast period of 2018-2023.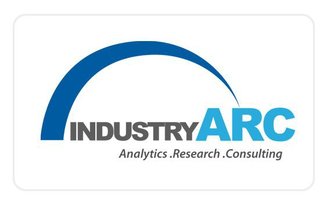 Hyderabad, India - July 22, 2019 /MarketersMedia/ —
Rising production and output level of various industries including automotive, construction, packaging, medical, and electronics industry will boost the demand for resins as a production material. Polycarbonate (PC) resins are used in many industries due to its unique properties such as UV resistance, oxidising agent, inherent fire resistance, and lightweight when compared to other traditional materials such as ceramics and glass. Cumulative demand for lightweight and fire resistant material is posed to attain an impressive global PC resin market size of $20617.83 million by the end of 2023 and the market will witness an increment with moderate compound annual growth rate (CAGR) of 4.74% during the forecast period of 2018-2023.
The polycarbonate market intelligence report has been analyzed on the basis of geographic region, applications, end-user industry, growth drivers, and challenges in the market. It also consists of deep analysis of growth prospects and potential for polycarbonates resins in the market. The report titled, "Polycarbonate Resin Market: By Viscosity (Low, Medium, High), By Application (Packaging, Household Products, Automotive, Construction, Paint, Medicine, Electrical Products, Optical Products, IT & Communication), Geographic Analysis - Forecast (2018-2023)."This report covers Polycarbonate resins Market Size by Viscosity and applications, Polycarbonate resins market share by top 5 companies and also the market share by start-ups during the forecast period.
View Full Table of Contents of Polycarbonate Resin Market:
https://www.industryarc.com/Report/1257/polycarbonate-resin-market-analysis.html
Polycarbonate Resins Market: Leading Segments
Among all the geographic regions, APAC generated the most demand for polycarbonate resin with noteworthy market size of 8,333.21 in 2027. APAC includes the major countries such as China, India, and Japan, that accounts for major share with due to the humungous amount of construction. Factor such as favorable government policies, rapid economic growth, availability of raw materials and mega-urban projects are constantly producing new growth prospects. The lighting industry along with paints and coatings industry is majorly influencing the polycarbonate resins market.
Based on the application, the application of PC resins in the automobile industry is constantly increasing. The growing demand for lightweight vehicles to reduce fuel consumptions. Demand for resins is rising due to its distinct properties such as impact resistance, virtually unbreakable and easily recyclable material. Owing to the automotive growth, demand for polycarbonate resin product is rising and it is anticipated to grow with a CAGR of 7.32% through to 2023.
Polycarbonate Resins Market: Growth Drivers
Growing demand from the automotive and electronics industry:
The industries focus on manufacturing vehicles with lower fuel consumptions, strength, and durability. The development of electric cars with resin is one of the trends in the market. Furthermore, PC sheets are also used to improve the appearance of automobiles, electrical accessories, and hardware gadgets. The advantage of PC resins over traditional glass method is driving the polycarbonate resins market.
Talk to one of our sales representative about the full report by providing your details in the link below:
https://www.industryarc.com/support.php?id=1257
Growing demand from the Construction Industry:
The PC resins are widely adopted in the construction industry. It is also used in windows and skylight applications. Moreover, PC demand for green construction is flourishing the Polycarbonate market.
Growing demand from LED
LED is the current trend adopted by various consumers due to the environment and power perspective. Polycarbonate resins are used in various areas such as lenses, optics, channel letters, and light diffusers. With the penetration of LED in the applications, there is a rise in demand for polycarbonate resins.
Wide range of applications
PC resins can also be used in safety helmets, shields, housing components, household appliances, water cooler bottles, sporting goods, and aircraft and missile components that is fueling the demand for PC resins.
Polycarbonate Resins Market: Competitive Landscape
Some of the major players in the polycarbonate resins market are LG Chem Ltd., Mitsubishi Engineering-Plastic Corporation, Sabic, Teijin Limited, Covestro AG, CHI MEI Corporation, Idemitsu Kosan Co., Ltd, and Samsung Cheil Industries Japan Co., Ltd.
Related Reports:
A. Polyvinyl Chloride Resin Market
https://www.industryarc.com/Report/1282/Polyvinyl-Chloride-Resin-Market-report.html
B. Engineering Resin Market
https://www.industryarc.com/Report/1297/engineering-resin-market-analysis.html
About IndustryARC:
IndustryARC primarily focuses on Cutting Edge Technologies and Newer Applications market research. Our Custom Research Services are designed to provide insights on the constant flux in the global supply-demand gap of markets. Our strong team of analysts enables us to meet the client research needs at a rapid speed, with a variety of options for your business. Any other custom requirements can be discussed with our team, drop an e-mail to sales@industryarc.com to discuss more about our consulting services.
Contact Info:
Name: Venkat Reddy
Email: Send Email
Organization: IndustryARC
Phone: +1-614-588-8538
Website: https://www.industryarc.com/Domain/4/chemicals-materials-market-research.html
Source URL: https://marketersmedia.com/polycarbonate-resins-market-to-attain-an-impressive-global-revenue-of-2061783-million-by-2023/88899008
Source: MarketersMedia
Release ID: 88899008