Islamic Wills USA is a boutique estate planning law firm dedicated to providing customized wills and estate plans that adhere to secular and Islamic laws for Muslims in America.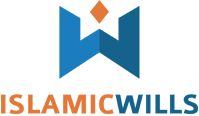 Elmwood Park, United States - March 29, 2020 /NewsNetwork/ —
Chicago, IL — Islamic Wills USA ("Islamic Wills" or the "Firm") is pleased to announce plans to expand its services to Indiana, Wisconsin and Missouri. The Firm works with reputable Islamic scholars and, when necessary, locally licensed attorneys to fulfill its clients' requests for custom estate planning solutions that provide the secular and Islamic benefits of estate planning.
Currently headquartered in the Chicagoland area, Islamic Wills aims to expand operations to Indiana, Wisconsin and Missouri to meet the surge in demand.
As reported by NBC News in 2018 (citing estimates published by the Pew Research Center), Islam is set to become the second-largest religious group in the U.S. by 2040 amid continued growth fueled by high fertility rates and immigration. Islamic Wills is uniquely situated to service the legal needs of this fast-growing religious community.
Islamic Wills offers customized estate planning solutions for Muslims in America. The attorneys at Islamic Wills have boiled the Islamic estate planning process down to three simple steps: (1) the clients first engage in a free, 30-minute in-person or telephonic consultation; (2) the clients then complete a simple questionnaire and email the responses back to the Firm; and (3) finally, the experienced lawyers collaborate with the clients to draft and execute the estate plan pursuant to their wishes. Clients in the Chicagoland area visit one of the Firm's local offices to execute their estate plan. The execution of the estate plan for out-of-state clients takes place at one of Islamic Wills' local attorney offices.
Islamic Wills understands that a one-size-fits-all approach does not work for its clients' unique needs. The lawyers and staff at the Firm take the time to understand their clients' estate planning needs, and when necessary, escalate questions to renowned Islamic scholars to ensure Islamic compliance on a case-by-case basis. The Firm's work with skilled lawyers and scholars has allowed the company to develop a unique understanding of Muslim clients' estate planning needs and its resounding success in Illinois ensures a solid model to replicate in other states with growing Muslim populations.
Islamic Wills USA welcomes media inquiries seeking to learn about the US Muslim population's unique legal needs and invites prospective clients to email or call the Firm to explore whether the Firm's services could benefit them. Even if Islamic Wills does not currently operate in a prospective client's state, please contact the Firm to ensure the client is notified when Islamic Wills launches in the client's state.
Contact Info:
Name: Furqan Mohammed - Co-Founder and Chief Executive Officer
Email: Send Email
Organization: Islamic Wills USA
Address: 2040 N Harlem Ave, Elmwood Park, IL 60707, United States
Phone: +1-847-801-9700
Website: https://www.islamicwillsusa.com/
Source: NewsNetwork
Release ID: 88951434