Introducing HealthRx: Cheaper Drug Pricing, Big Savings on Prescription Meds: Now Available to Millions of Americans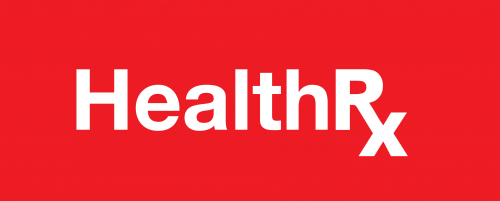 Atlanta, United States - March 29, 2020 /MarketersMedia/ —
Atlanta, GA – HealthRx is pleased to announce the launch of its new services that will provide cheaper drug pricing to over 100 million Americans. The company tracks prescription drug prices and offers discounted pricing up to 90% across the United States. Available nationwide, HealthRx is accepted at thousands of pharmacies in the United States including Walgreens, CVS, Wal-Mart, Costco, Kroger, and many more. HealthRx is backed by high profile investors and has already secured $1M+ in funding.
According to company founder Kip Karani, HealthRx was created specifically to help Americans by providing discounted pricing on prescription medication.
"It's so difficult for many people to make ends meet, and the soaring cost of prescription drugs causes a great deal of hardship, suffering and anxiety. Our goal is to make healthcare more accessible and affordable to all Americans."
Karani adds that for people who do not have insurance, the HealthRx card may save them hundreds of dollars on their prescription needs. "Even if you do have insurance, you will find that HealthRx often offers you a cheaper price than your insurance co-pay at major pharmacies," Karani continues. "And the card is free, so you have nothing to lose."
HealthRx prices are often cheaper than those of their competitors such as GoodRx and Blink Health. Users can save big on popular prescriptions such as Atorvastatin (Lipitor), Levothyroxine (Levoxyl), Lisinopril (Zestril), Gabapentin (Neurontin), Sildenafil (Viagra), and more.
HealthRx is accessible through its website, and also a mobile app. Users can receive discounted prices for every FDA-approved prescription drug at more than 75,000 US pharmacies. There is no fee; the card and services are available free of charge.
As a brand new company, HealthRx is in the process of expanding its services. The following benefits will soon be made available:
Online Ordering and Home Delivery: Prescriptions can be ordered online with HealthRx Home Delivery, providing a convenient, easy, and secure mail-order alternative to making visits to the local pharmacy. Those who renew their medications often will be able to do so online and receive them delivered at home free of charge, on a schedule, without ever having to visit a pharmacy.
Online Doctor Visits: Users will be able to get 24/7 access to Board Certified Doctors directly on HealthRx for treatment or prescribed medicine directly, with no insurance needed.
At-Home Lab Testing Kits: Users will receive digital results from at-home testing kits within days. HealthRx connects consumers to lab partners, and offers a suite of validated tests, including food sensitivity, fertility, STDs, and diabetes.
About the Company
On a mission to help the American people by offering discounted pricing on prescription medication nationwide, HealthRx is a simple and convenient way to save on the cost of medication. Eight out of ten pharmacies nationwide accept the HealthRx card, which is free to use without the need to sign up, without an enrollment form and without membership fees.
For doctors, providers, organizations, and employers, the company offers co-branded cards which allow patients or employees to save up to 90% discount on prescriptions at all major pharmacies. Cards for professionals are available for free at https://www.healthrx.org/professionals" rel="noopener" target="_blank">www.healthrx.org/professionals.
For more information, or to sign up, visit www.healthrx.org.
Contact Info:
Name: Kip Karani
Email: Send Email
Organization: HealthRx by Health Brands LLC
Website: https://www.healthrx.org/
Source URL: https://marketersmedia.com/introducing-healthrx-cheaper-drug-pricing-big-savings-on-prescription-meds-now-available-to-millions-of-americans/88951536
Source: MarketersMedia
Release ID: 88951536